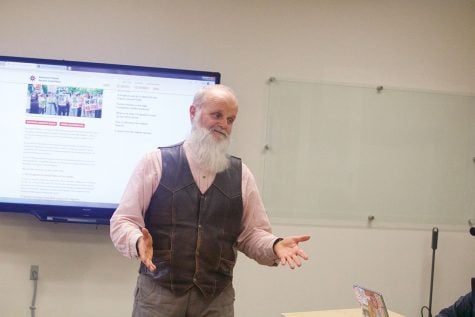 Max Elkan, Staff Writer

December 7, 2018
On Tuesday, Nov. 27, Part-Time Lecturer for Religious Studies Dr. Frank Massey spoke at the Hege Library Experimental Classroom to inform students about lobbying the U.S. Congress for peace and justice in "Lobbying the U.S. Congress for Peace, Justice and Earth: The Friends Committee on National Legislation."...
Ethan Santana, Staff Writer

September 28, 2018
Take a second to think about how culture affects our everyday interactions, beliefs and behavior. We are each a part of an innumerable amount of cultures that make up who we are. Oftentimes, we are not even aware of it. On Thursday, Sept. 22, in his talk "Understanding Culture in Multicultural Conflict,"...