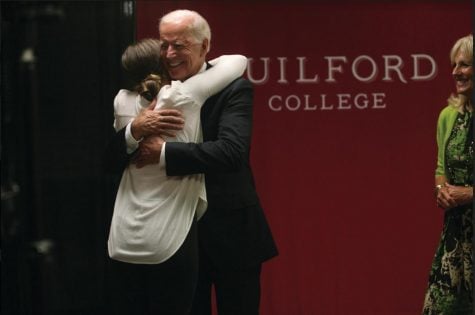 Mae Wood, Abigail Bekele, and Beatriz Caldas

September 22, 2017
"The greatest sin anyone can commit is the abuse of power, and the greatest abuse of power is segregation," said Joe Biden, former Vice President of the United States, at the Greensboro Coliseum last Sunday. On Sept. 17 at 7:30 p.m., Joe Biden and his wife Jill Biden, a career educator and n...
Anna Oates, Staff Writer

September 13, 2013
Next time you're at the grocery store, take a moment to think about the farmworkers whose labor bred the fresh produce in front of you. Chances are at least one of the 800,000 children of American's migrant workers played a role. According to the documentary film "The Harvest," about half...