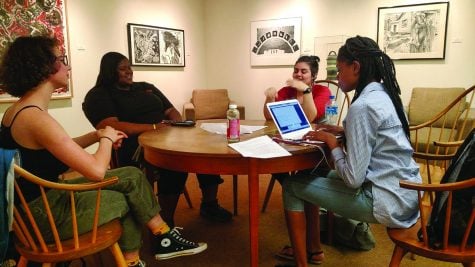 Abigail AbantoHollans, Staff Writer

April 13, 2018
"We are going to get Guilford to be totally carbon-neutral by 2030," said The Green Society Leader and first-year Connor Potts. The Green Society is a new student initiative, and members of The Green Society meet Wednesdays at 8 p.m. in room 215 of Dana Auditorium. "The purpose is to become...
Kathleen Herbst, Opinion Editor

February 23, 2018
Over 300 colleges and universities. 46 states. Two countries. This is RecycleMania 2018. RecycleMania is an annual 8-week competition encouraging schools to be mindful of their waste. "Using fair and friendly competition, RecycleMania provides tools and opportunities that inspire, empower and...