Anna Snider, Staff Writer

November 3, 2017
The name is Agnes Evans and the game is Dungeons & Dragons. With swords, daggers, shields and strength, Evans kills monsters and finishes what her sister, Tilly Evans, started. Agnes, a schoolteacher from Ohio, uses the role-playing fantasy game to better understand the life of her deceased teenage...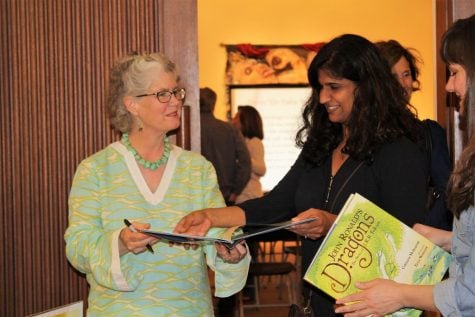 Abe Kenmore, Opinion Editor

May 1, 2017
Not many people long for dragons. But as a boy, John Ronald Tolkien "desired dragons with a profound desire," according to his essay, "On Fairy Stories." On April 18, visiting professor of English, did a reading of her new picture book about this passion of Tolkien's, "John Ronald's...