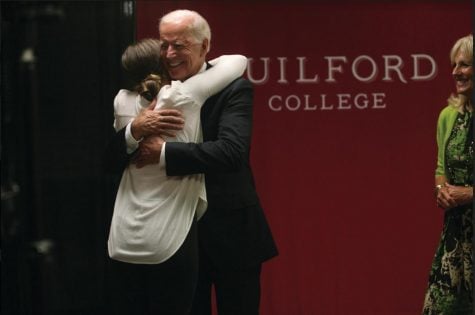 Mae Wood, Abigail Bekele, and Beatriz Caldas

September 22, 2017
"The greatest sin anyone can commit is the abuse of power, and the greatest abuse of power is segregation," said Joe Biden, former Vice President of the United States, at the Greensboro Coliseum last Sunday. On Sept. 17 at 7:30 p.m., Joe Biden and his wife Jill Biden, a career educator and n...
Abigail Bekele, Photo Editor

September 8, 2017
Former Vice President Joe Biden and educator Dr. Jill Biden will be the first speakers of Guilford College's annual Bryan Series. The Bidens will be speaking on Sept. 17 at 7:30 p.m. at the Greensboro Coliseum. The Bidens served for eight years in the Obama Administration as the 47th Vice President...