Taron Lilly, Staff Writer

October 15, 2020
For the first time in over five years, Guilford College's academic programs and student organizations are under a microscope. In an email sent by the Division of Student Affairs on Oct. 5, Guilfordians were notified that the college is engaged in a review of its academic and administrative programs. In...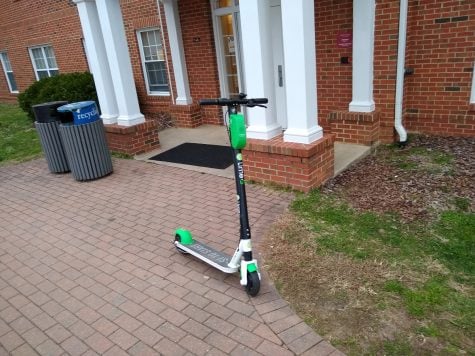 Elliot Adamson, Staff Writer

February 22, 2019
Guilford community members do not have to look very far or very carefully to notice the Lime-S electric scooters that have become commonplace on campus. The scooters have become a popular mode of transportation, whether as a method to get to class or as a way to enjoy getting around the community both...