Roman Raies, Staff Writer

September 29, 2017
On Sept. 15, Judge Timothy J. Wilson of St. Louis ruled that former police officer Jason Stockley was not guilty of first degree murder in the 2011 fatal shooting of Anthony Lamar Smith. Local activists who had been carefully watching the proceedings quickly executed plans to protest. Over the past...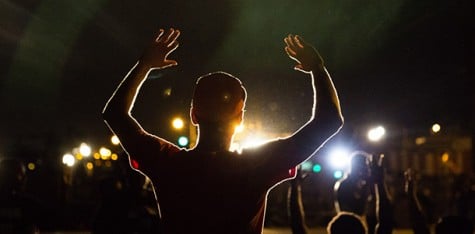 Clare Forrister, Staff Writers

September 12, 2014
At approximately 12:01 p.m. on Aug. 9, 18-year-old Michael Brown was shot and killed by police officer Darren Wilson. Even now as the United States, including Greensboro, reacts to Brown's death and decides what it means for the country, the sounds of those six gunshots reverberate. Wilson is...