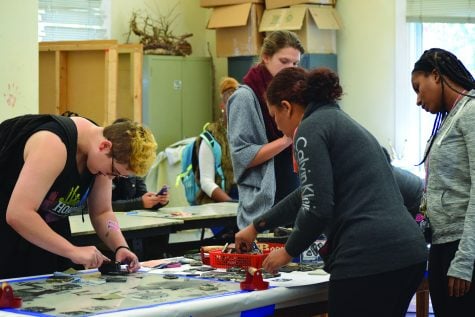 Yunah Kim, Staff Writer

November 3, 2017
A wide array of pastel-colored t-shirts, stencils, carving tools and stamps filled tables in Hege-Cox Hall, where Guilford College's Free Press event was held. The art department hosted Free Press as an open house on Friday, Oct. 27, from 12:30p.m. to 3:30p.m. Guilford students, faculty, staff and...
Olivia Werner, Staff Writer

September 20, 2013
"Guilford fashion is imaginative," said senior Jesse Kahaner. While most colleges have an unwritten dress code of t-shirts, jeans and sweatpants, Guilford College has set itself apart in terms of fashion with a wide array of styles and trends ranging from Birkenstock shoes to Chubbies shorts....