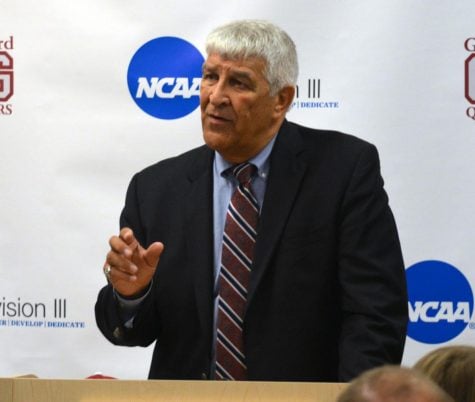 Dominique Henderson, Staff Writer

October 27, 2017
This September, the Guilford College Athletic Department introduced Nelson Bobb as the interim director of athletics, a revered name in the community thanks to his record 26-year Hall of Fame-worthy career as the athletic director at the neighboring University of North Carolina at Greensboro. The Guilfordian...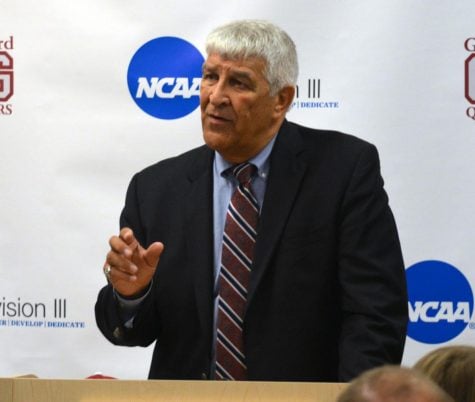 Andrew Walker and DaeQuan Fitzgerald

September 9, 2017
On Wednesday, Guilford College President Jane Fernandes announced Nelson Bobb as the Interim Director of Athletics at a press conference on campus. "As we transition to a single full-time athletic director, Guilford College is in great hands," said Fernandes. "We're truly blessed to have...