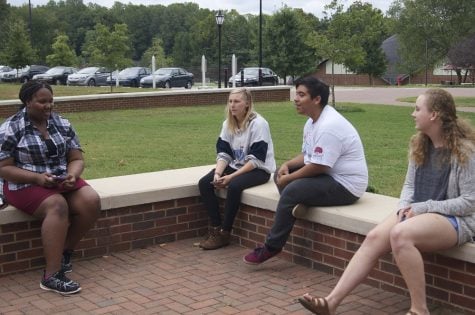 Sonia McLamb, Staff Writer

September 22, 2016
In order to stand behind a cause, a community must provide the essentials for that cause. At Guilford College, emphasis is placed on community service and experiential learning, yet one of the basic essentials to achieve these things — transportation — is withheld. Without a college-provided transportation...
Nicholas Carratu, Staff Writer

October 23, 2015
Sometimes, the meat-and-potatoes of your existence is not food. It is extra socks, empty water bottles and a beat-up flip phone with just a few minutes of air time left. For G, whose name has been abbreviated, and the other 900 individuals who currently identify as homeless in Guilford County, this...