Kathleen Herbst, Opinion Editor

February 23, 2018
Over 300 colleges and universities. 46 states. Two countries. This is RecycleMania 2018. RecycleMania is an annual 8-week competition encouraging schools to be mindful of their waste. "Using fair and friendly competition, RecycleMania provides tools and opportunities that inspire, empower and...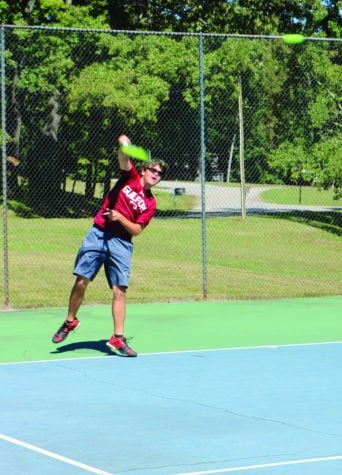 Jonathan Hudson, Staff Writer

October 6, 2017
Last spring, Guilford's men's tennis team competed in the Old Dominion Athletic Conference championship final for the first time in program history. They fell to Washington and Lee, 5-0, in the finals matchup, which capped off the Quakers' best season since 1996. This year, all Quakers are hitting...