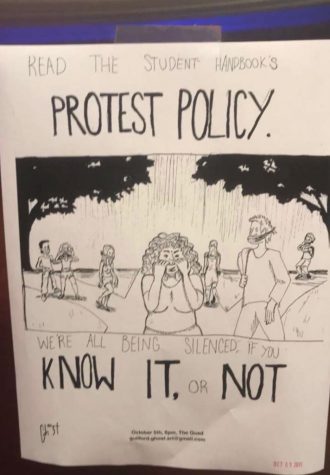 Ramya Krishna, Staff Writer

October 31, 2019
On Oct. 5, Guilford students added photos of a poster that had been disseminated around campus, titled "Read the Student Handbook's Protest Policy," to their Snapchat stories. There was no identifying information except the artists' signature in the bottom left corner (Ghost) and an email address...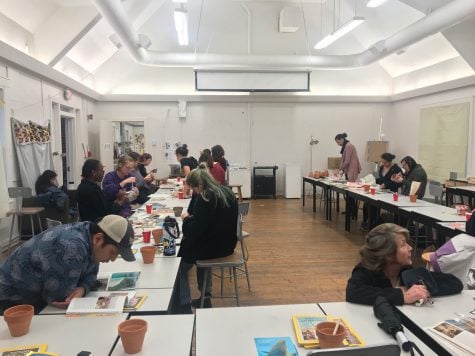 Kathryn Hurst, Staff Writer

April 12, 2019
On Friday, April 5, from 6:00 to 8:00 p.m., Guilford students, staff and faculty, as well as members of the Greensboro community, gathered in room 202 of Hege-Cox Hall to eat ice cream, collage plant holders and take home seedlings of what will grow into things like basil or rosemary. Organized by...