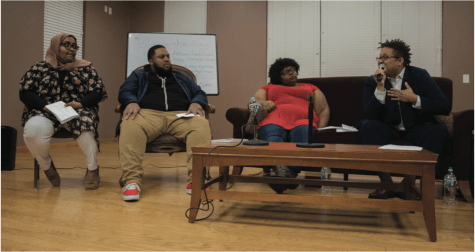 Jonah Selom, Staff Writer

February 16, 2018
On Thursday, Feb. 8, Guilford community members gathered for a panel on black theology. Panelists included board member of the Renaissance Community Cooperative Casey Thomas '10, University of North Carolina at Greensboro graduate Ayah Khalifa, vice chair of the Justice and Reconciliation Team in...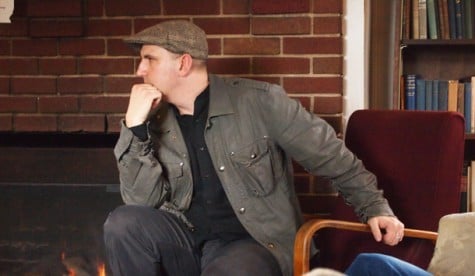 Josh Barker, Staff Writer

March 8, 2013
"What if we do nothing?" asked Peterson Toscano during his Guilford presentation on a queer Quaker response to climate change on Feb. 25. Peterson Toscano visited campus for three events as a part of Religious Emphasis Week: a Tea and Talk in The Hut, a dinner conversation in the Atrium and his...