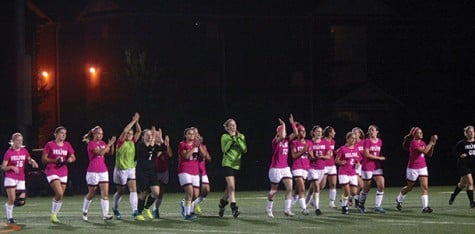 Estavio Jones, Staff Writer

October 23, 2015
October is more than Halloween candy and horror movies, it is Breast Cancer Awareness Month and Guilford sports teams are gearing up to promote awareness. Every year for the entire month of October, our college sport teams don pink to raise awareness for breast cancer. Pink jerseys, pink cleats and...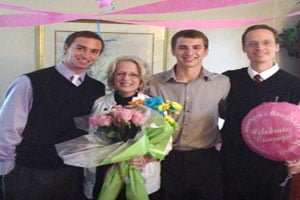 L.A. Logan, Staff Writer

November 2, 2012
Pink cleats, pink gloves and pink bracelets. Everything is pink to celebrate Breast Cancer Awareness Month at Guilford, even on the football field. Chris Campolieta, a defensive back on the Quaker football team, and his family experienced the disease firsthand. Two days before Christmas in 2011, Chris'...