Anthony Harrison, Staff Writer

October 26, 2012
How does it feel to be recognized by NC A&T University with the Sonia Sanchez/Amiri Baraka Prize for Poetry?   It feels wonderful, especially to have this particular poem recognized in a national competition. This poem, first of all, is part of a larger manuscript for a verse novel I'm ...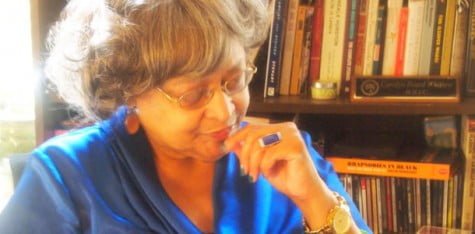 Anthony Harrison, Staff Writer

October 26, 2012
Dana Professor of English Carolyn Beard Whitlow enjoys the reputation of being Guilford College's Spartan taskmaster. However, beyond that reputation, Beard Whitlow is no knuckle-rapper. She is a witty and modest woman with an immense passion for her poetry, her teaching and her students. Beard...