Finn Williamson, Opinion Editor

October 5, 2018
"We seek to find ways for people who disagree or have very different views to stay in the room together and try and find some commonality" said Jane Fernandes, president of Guilford College. "These are two men have been working on that, and hopefully they will show us how to do it." The aforementioned...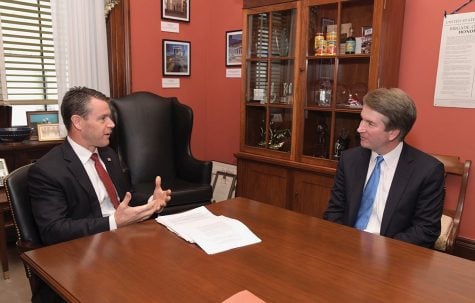 Amber Dubois, Staff Writer

September 28, 2018
Supreme court nominee Brett Kavanaugh thought he had his seat in the Supreme Court secured until a scandal surfaced. A psychologist, Christine Blasey Ford, came forward with sexual assault allegations on Sept. 16. According to Chris Cillizza from CNN, a vote had been set by the Senate Judiciary Committee...