Shivam Gandhi and Anna Snider

December 1, 2017
Guilford College's radio station, WQFS, has a new video series that lets you get lost in space with original music and stars on the walls. The series, entitled Lost in Space, is a student-run program that produces short videos of recorded performances by local artists in outer space settings. Lost...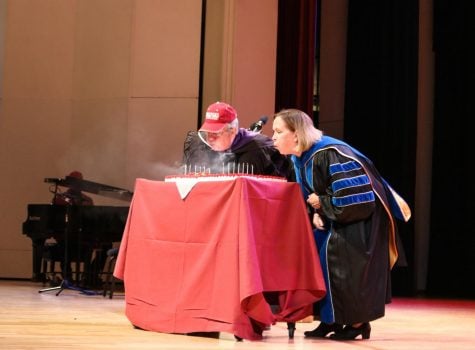 Fernando Jimenez, Managing Editor

September 8, 2017
In 1837, New Garden Boarding School first opened its doors with a total of 50 students and four teachers. Now known as Guilford College, the College is celebrating its 180th anniversary with approximately 2,000 students and over 100 faculty members. More than 350 first-year students attended the Openin...