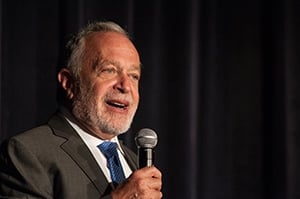 Clare Forrister, Staf Writer

February 13, 2015
Next week, Robert Reich will speak for the Bryan Series on the defining challenge of our time. Most Guilford students, and most Americans, probably cannot identify that challenge. "When does inequality become such a problem for the country that the middle class no longer has enough purchasing power...
Banning Watson, Staff Writer

October 3, 2014
The Diversity Plan Committee will not reach its goals by 2015, according to committee members. The DPC was announced in 2009 and has been working since 2010 to make Guilford College more diverse and integrated. The committee comprises multiple subcommittees that oversee different areas of campus life....