October 5, 2018
Dear editor, I went to the Guilford College library a few weeks ago to check out the new tent city.  While strolling through the various exhibits on the first floor, I noticed two newly published books of interest, neither of which had I heard about before, one a psychobiography of Bob Dylan, the...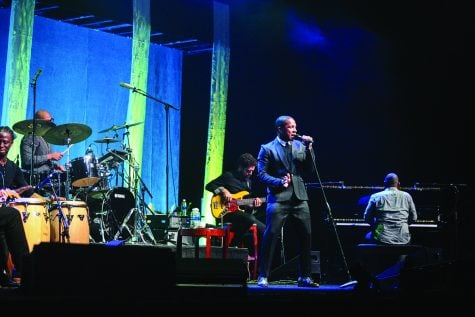 Beatriz Caldas, Editor-In-Chief

November 17, 2017
"We are all in the presence of greatness," said President Jane Fernandes on Nov. 15 as she introduced the last Bryan Series speaker of the fall semester. "He had his Broadway debut when he was only 17 … and is the winner of a Tony Award … and a Grammy Award. … Please help me welcome him." As...