Nakiya Parker, Staff Writer

February 16, 2018
"Dear White People" is a 2014 comedic drama, co-produced, directed and written by Justin Simien. Simien is an author and filmmaker who received critical acclaim for the film at its release. According to Samantha White, the film's protagonist, there are three types of ways for black people to...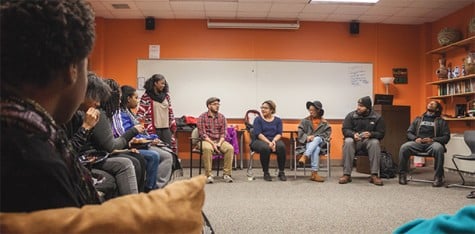 Nicole Zelniker, Managing Editor

February 19, 2016
Each seat was full in the Multicultural Education Center as students and faculty sat in a circle among four student panelists waiting to hear them answer one question. On Feb. 10, Blacks Unifying Society hosted one of many events for Black History Month, a panel on the question: "Who's Black?" ...