Navya Belavadi, News Editor

November 18, 2019
When all the excitement from Halloween died down, the Hispanos Unidos de Guilford (HUG) revived the fun by celebrating Day of the Dead, translated to Dia de Los Muertos, on Nov. 2. "Many people have the misconception that Dia de Los Muertos is another name for how Mexicans celebrate Halloween," ...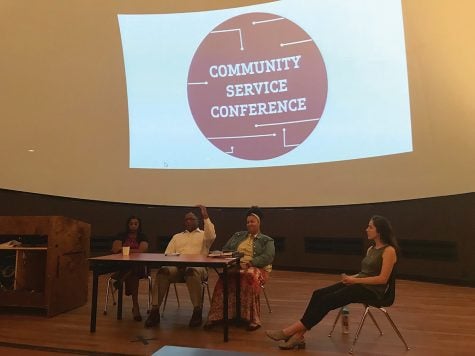 Ethan Santana, Staff Writer

October 26, 2018
For the past 20 years at Guilford the Bonner Scholars, have dedicated thousands of hours toward serving their local communities and addressing issues such as refugee support, environmental sustainability and food security. On Saturday, Oct. 6, the Bonner Center hosted a Community Service Conference...