Sonia McLamb, Staff Writer

October 22, 2016
A neck and neck election is happening this year between a moderate Democrat and a Republican who has been doubling down on controversial issues and rhetoric over the past few months. However, this refers not to the presidential election but to the election for the next North Carolina governor. The...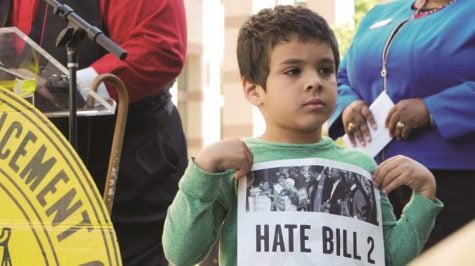 Mae Wood, Staff Writer

September 16, 2016
This academic year, Guilford College officially updated their bathroom usage policy to state the following: "In keeping with Guilford College's nondiscrimination policy, it is the intent of Guilford College to provide All Gender, Women's, and Men's bathrooms on campus." On April 1, North...