Jake Vickers, Staff Writer

December 21, 2019
As the NFL enters its 13th week, we continue to see successful endeavors from teams like the Baltimore Ravens and Seattle Seahawks, both of which have African American quarterbacks. Lamar Jackson, the starting QB for the Ravens, is undoubtedly a top contender for MVP, solidifying himself as one of th...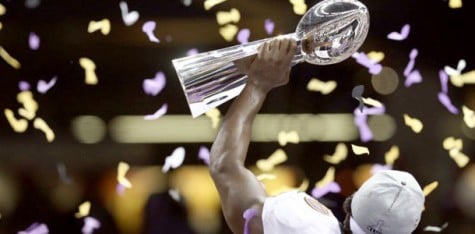 Rishab Revankar, Staff Writer

February 8, 2013
In their previous Super Bowl, the Baltimore Ravens ousted the Giants 34–7. A similar story loomed over Super Bowl XLVII as the record-setting Joe Flacco and the Ravens topped the San Francisco 49ers. The Superdome lights blacked out with no warning during the third quarter. After an agonizing 34-minute...