Tyler Sehnal, Staff Writer

February 8, 2019
A bakery in Edmonds, Washington is facing backlash after a customer posted a photo online of a cookie made by the bakery containing the phrase, "Build That Wall." The bakery is well-known by the people of Edmonds for creating humorous and even risqué Valentine's Day cookies in years past. However,...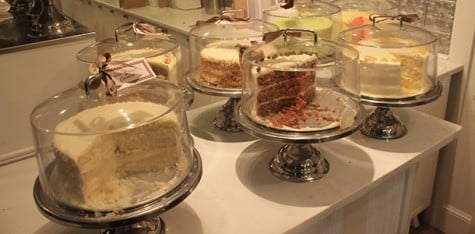 Lily Lou, Staff Writer

December 5, 2014
Within a strip mall, at 2403 Battleground Ave. lies Maxie B's, a locally owned bakery glowing from the fairy lights wrapped around its pink and brown sign. Upon entering the bakery, customers notice the unique ambience — it resembles a home turned into a bakery. "Maxie B's has a very nice,...