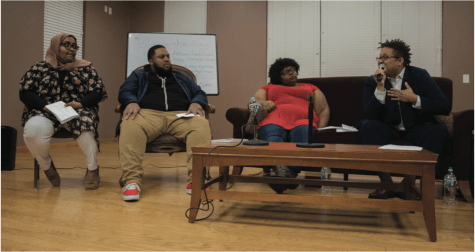 Jonah Selom, Staff Writer

February 16, 2018
On Thursday, Feb. 8, Guilford community members gathered for a panel on black theology. Panelists included board member of the Renaissance Community Cooperative Casey Thomas '10, University of North Carolina at Greensboro graduate Ayah Khalifa, vice chair of the Justice and Reconciliation Team in...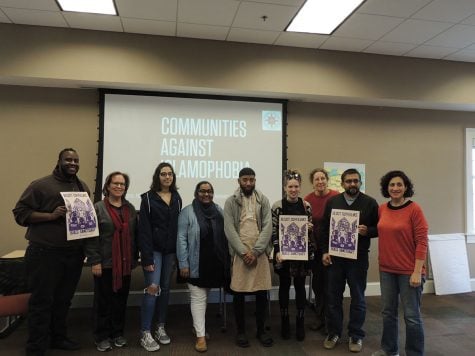 Abigail AbantoHollans and Yunah Kim

February 2, 2018
A table filled with stickers, posters and pamphlets supporting sanctuary greeted attendees as they entered the Communities Against Islamophobia training session. Communities Against Islamophobia was held by the American Friends Service Committee on Saturday, Jan. 27 in Founders Hall from 9:00 a.m....