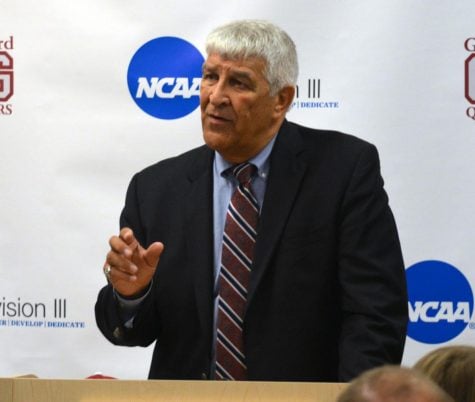 Dominique Henderson, Staff Writer

October 27, 2017
This September, the Guilford College Athletic Department introduced Nelson Bobb as the interim director of athletics, a revered name in the community thanks to his record 26-year Hall of Fame-worthy career as the athletic director at the neighboring University of North Carolina at Greensboro. The Guilfordian...
Abe Kenmore, Opinion Editor

May 5, 2017
Piracy may have returned to the coast of Somalia. In a press conference at Camp Lemonnier, a U.S. naval base in Djibouti and the only U.S. military base in Africa, Secretary of Defense James Mattis and Marine General Thomas Waldhauser announced that they were monitoring an increase in recent instances...