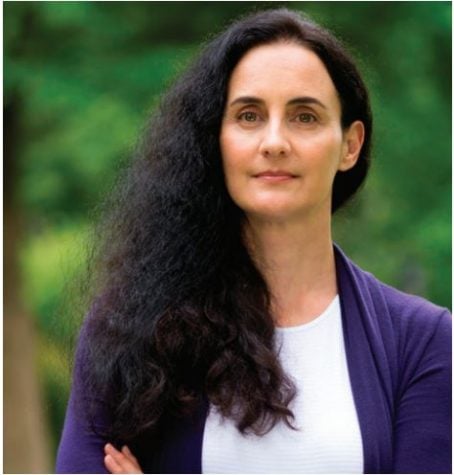 Beatriz Caldas, Editor-In-Chief

September 15, 2017
On Friday, Sept. 8, Assistant Professor of English Mylène Dressler launched her first supernatural book. "The Last to See Me" was released on Sept. 5 and is already receiving praise from many authors and readers online. The book's launch party was held at Scuppernong Books in downtown Greensboro....
Maile Munro, Staff Writer

April 25, 2014
In her first year as a tenure track Assistant Professor of English, Mylène Dressler has already made a powerful impression and won the Bruce B. Stewart Teaching Award for non-tenured faculty. "She floats across the room and pirouettes among the students," said President and Professor of Political...