Ethan Santana, Managing and Photo Editor

April 7, 2020
Whether a celebration of rebirth, reunion, honor, or tradition, Lunar New Year has been a fundamental holiday in Chinese and Taiwanese culture for thousands of years, marking the beginning of a new year on the traditional Chinese Lunar Calendar. For 2020, Lunar New Year, also referred to ...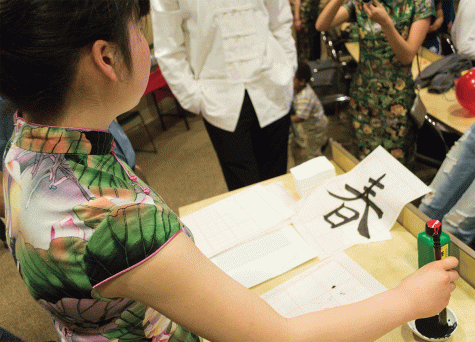 Hannah Shoemaker, News Editor

February 23, 2018
Red decorations lined the walls of the Leak Room of Duke Hall for Guilford's Chinese New Year celebration. "Red in Chinese is (a) really lucky color," said sophomore Xinxin Zhou, who taught attendees how to make dumplings and performed poetry during the event. "It can bring you lots of good...