Aaron Hall, Staff Writer

April 2, 2012
Dedicated. Competitive. Fearless. These are just a few of the adjectives used to describe sophomore Ashley Boteler, Guilford's number two starting pitcher. Affectionately called "Boat, Powerboat, or Speedboat" by her teammates, Ashley's easy smile and laid-back personality are little...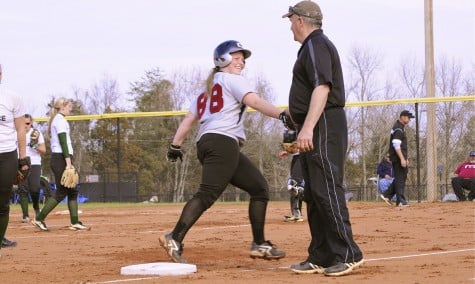 Linda Catoe, Staff Writer

March 23, 2012
"There's nothing soft about softball," Head Softball Coach Dennis Shores told the Guilfordian. From the time softball recruits set foot on campus, they are expected to perform at a certain level, meet academic deadlines and attend mandatory study halls and academic meetings. Oh yeah, and...