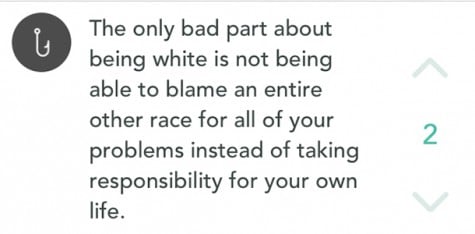 Francesca Quigley, Staff Writer

November 20, 2015
White supremacy and racism is rampant at Guilford. That's a fact, not an opinion, but white people on campus seem to be surprised by it. People of color have been experiencing and fighting white supremacy and racism at Guilford since its beginning. White people, on the other hand, have been ignorant...
Nicole Zelniker, World and Nation Editor

November 20, 2015
The unidentified hacker collective called Anonymous released a list of over 1,000 KKK members in October. Many of those listed were already known KKK members or sympathizers of the KKK. Many of the names were also disproved. Regardless, the fact that the KKK could still be so prevalent in politics...