Program offers criminal justice masters degree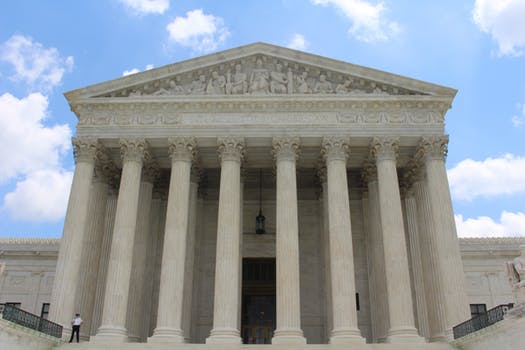 This fall, with the introduction of a Master of Science in Criminal Justice program, Guilford College will welcome its first class of graduate students since the 1970s.
"The focus of the program is how (to) make criminal justice better within our immediate area," said Jerry Joplin, professor of justice and policy studies. "There are a lot of people in the area that need a master's degree program, so we're really fulfilling a need there within criminal justice."
Joplin, along with assistant professor of justice and policy studies Catherine Bonventre, associate professor of justice and policy studies Barbara Lawrence,, and associate professor of justice & policy studies and the criminal justice graduate program director Will Pizio, helped create and organize the program.
"There are no other master's level criminal justice programs … around us," said Pizio. "We don't have any competition. It was part of our plan for sure."
The program has been in the works for about three and a half years. Over the past year, it was approved by Guilford faculty and accredited by the Southern Association of Colleges and Schools, which allows the College to offer master's degrees that will be recognized by other institutions.
"The biggest development was getting approval from SACS," said Joplin. "Once they approved the program … in December, … we (started) advertising and (saying) we have this program."
Spanning four semesters, the program will consist of four core classes and four electives, along with a two-semester thesis project or problem-solving practicum.
"We have a thesis option, but we have a non-thesis option too," said Joplin. "Somebody who is working in the area takes on a particular problem that they see in either their organization or in the area."
The non-thesis option is aimed at master's degree-seeking professionals in the field of criminal justice.
"We've got two audiences," said Pizio. "One is police officers who want to get a raise or get promoted, and … (the other is) current undergrads here and elsewhere who are looking for a master's program."
For current students, the program offers distinct advantages. Some classes in the graduate program will be dual-listed, meaning that undergraduates can take graduate classes for undergraduate credit or graduate credit if they decide to pursue a degree through the master's program.
"They can test the waters as a senior to see how well they may be suited for graduate work," said Pizio.
According to Beth Rushing, the College's academic dean, the program presents other benefits to undergraduate students.
"Having graduate students who are professionals in the field … in our classes is a value and helps enhance our undergraduate experience," said Rushing.
The student perspective toward the master's program appears to be positive.
Codee Catterton, senior and justice and policy studies major, believes that the program will benefit him.
"Without this program, I probably wasn't going to go to grad school," said Catterton. "But learning … that Guilford has a criminal justice … graduate program excites me."
Despite this, some students have issued concern that the College will become less undergraduate-focused. To this, Rushing said, "The faculty, in fact, passed a statement … affirming the importance of the College's mission of being an undergraduate-focused mission.
"I absolutely subscribe to that, but I don't think that having a few … master's programs contradicts that."
Guilford College does not look to become Guilford University but, instead, to build upon programs that already do well.
"It was a long time coming," said Joplin. "It really was. We're very happy to have support from the board of trustees and the president's office in order to say this is a meaningful step forward for Guilford College (in) being able to provide graduate work."
Leave a Comment