News in Brief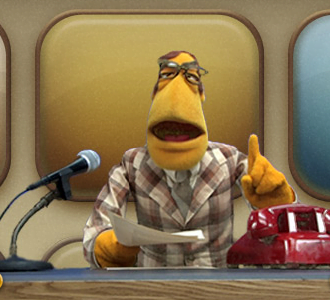 China
On Sunday, April 1, a Chinese space station reentered the atmosphere and broke apart above the Pacific Ocean. The prototype station is named Tiangong-1, which translates into English as "Heavenly Palace 1." Pieces of the station fell into the southern Pacific Ocean at approximately 8:16 p.m. EDT, according to the U.S. Strategic Command's Joint Force Space Component Command. According to Space.com, Tiangong-1 was about 34 feet-long, 11 feet-wide and weighed over 9 tons.
India
On Wednesday, April 4, the Indian carrier Jet Airways finalized a deal to purchase 75 Boeing 737 Max aircraft, according to FlightGlobal. Other than a small stock exchange disclosure, no other information or details on the transaction have been provided. The new deal is a supplement to a previous order for an identical number of 737 Max 8s. The combination of firm orders and purchase rights was announced at a 2015 Dubai air show. The deal is believed to be between $7.2 billion and $9.7 billion.
United States
On Tuesday, April 3, a shooter opened fire at YouTube's HQ in California. Nasim Aghdam has been named as the suspect by local police. Aghdam had a history of writing on her personal website about how she believed YouTube was unfairly discriminating against her. According to BBC, there is no current evidence suggesting Aghdam knew the victims of the attack. Three individuals were injured during the shooting. After the shooting, authorities found Aghdam's body with a self-inflicted gun shot wound.
Zambia
On Sunday, April 1, Zambian President Edgar Lungu requested Cuba to recall its ambassador for allegedly supporting an opposition party.  "The president has directed that the Cuban ambassador be recalled for behaviour that is unbecoming of a diplomat," presidential spokesperson Amos Chanda told reporters according to News 24. "The Cuban ambassador attended a party function and announced that he will support the opposition party and said he wished them well." Critics have accused Lungu of increasing authoritian rule.
Mexico
According to BBC, seven police officers have been killed in prison riots in Mexico on Monday, April 2. The deaths occurred at La Toma prison in Amatlán de los Reyes in the eastern state of Veracruz. The event happened through an operation in reaction to stopping an uprising from occurring, according to local officials. Inmates reportedly broke free from their cells. Prosecutors are continuing to investigate the incident and no details have been released about injured prisoners. This comes six days after a deadly fire at a Venezuelan prison.
Leave a Comment