News in Brief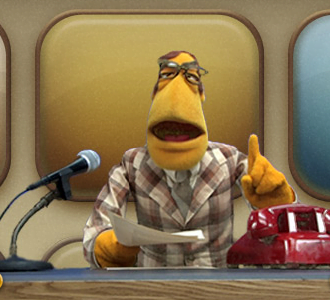 French Guiana
Citizens of French Guiana are upset with the lack of investment from the French government. Protests have erupted around the country, even delaying a satellite launch from the Guiana Space Station in Kourou in March. According to the BBC, a masked group called the 500 Brothers has led the charge against French officials. They claim France has ignored the social and economic welfare of the French Guianese. The unrest in the country may be an interesting wrinkle in the upcoming first round of French presidential elections on April 23.
Malaysia
In 2014, Malaysia Airlines lost two Boeing 777 passenger jets. Flight 370 disappeared from radar over the South China Sea in March, while Flight 17 was shot down in eastern Ukraine's ongoing war in Donbass four months later. Now, Malaysia Airlines has turned to technology to track air traffic. On April 18, according to Bloomberg, the company signed a deal with Aireon LLC, SITAONAIR and FlightAware LLC to monitor flights via satellite, becoming the first airline to do so. Malaysia Airlines hopes to implement the technology by 2018.
Thailand
Thailand's capital city, Bangkok, is a top street food destination. But the local government is clamping down on curbside vendors. "All types of stalls including clothes, counterfeit goods and food stalls will be banned from main city roads," said Wanlop Suwandee, a chief advisor to Bangkok's governor, according to Agence France-Presse. While CNN ranked Bangkok as the best street food destination in the world, city officials believe stalls are a hotbed for bad hygiene, corruption and impede traffic. The move may impact tourism, a major portion of the local economy.
United Kingdom
The Wiener Library for the Study of the Holocaust and Genocide has given the public access to files that may change how history is told. Until they released the trove of documents from the U.N. War Crimes Commission, the archive was virtually closed to the ordinary citizens. According to The Guardian, researchers had to get approval from their national governments and the U.N. secretary general for access. The records indicate Allied forces started gathering evidence about Nazi administered death camps and war crimes as early as 1942.
United States
On April 18, West Virginia became the 29th state in the U.S. to legalize medical marijuana. The West Virginia House of Delegates voted 74-24 to pass the legalization bill to Gov. Jim Justice on April 6, according to The Register-Herald, after the Senate approved it 28-6. While the law is stricter than others around the U.S., it may impact West Virginia communities hit by opioid addiction. Colleen Barry, co-director of the Johns Hopkins Center for Mental Health and Addiction Policy, has found medical marijuana reduces opioid overdose rates.