News in Brief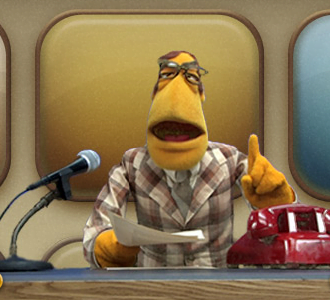 Ecuador
On Feb. 19, Ecuador held its general elections. Though ballots are still being tallied, the left-wing PAIS Alliance has captured 38.8 percent of votes for the Ecuadorian National Assembly. In the presidential election, PAIS candidate Lenin Moreno, a former vice president who is paraplegic, won more than 39 percent of votes. Since no presidential candidate secured more than half of votes, however, a runoff election will occur April 2. Guillermo Lasso, presidential candidate for the center-right Creating Opportunities, won more than 28 percent of votes and will face off against Moreno.
European Union
Iodine-131 is a radioactive isotope commonly used in medical practice, but European officials have no idea what has caused increased traces to appear across the continent. According to The Independent, the isotope was first detected in Norway, a non-EU state, in January. Since then, a band of countries from Finland to Spain have seen I-131 spikes. According to World Nuclear News, a similar I-131 leak was traced to a Hungarian medical plant in 2011. France's Institute for Radiological Protection and Nuclear Safety believes the isotope poses no public harm.
Iceland
Controversy swirls around Iceland President Guðni Jóhannesson. According to Icelandic news site Visir, the head of state said that pineapple does not belong on pizza, and, if he had the power to enact legislation, he would ban Hawaiian pizza. Featuring pineapple and ham toppings, Hawaiian-style pizza does not have strong origins in the Pacific. Pineapple plants are indigenous to South America and were likely introduced to Hawaii during the height of the Spanish Empire. Furthermore, a resident of Chatham-Kent, Canada, is often credited with creating the "Hawaiian" dish in 1960.
Libya
In recent years, many migrants from North Africa and the Middle East have attempted treacherous nautical journeys across the Mediterranean Sea to reach European shores. On Feb. 20, authorities in Zawiya, Libya, dealt with the grim outcome of some failed voyages. At least 74 people were found dead, washed ashore. Coast Guard officials and the Red Crescent believe more bodies may be out at sea. Through the first 50 days of 2017, over 13,000 migrants have arrived in Europe by sea, mostly in Italy, according to the International Organization for Migration.
United States
In 2004, Massachusetts became the first state to legalize same-sex marriage. Since then, public attitudes and policies have changed across the U.S. A recent article published in JAMA Pediatrics, a peer-reviewed medical journal, indicates public health has changed too. "We provide evidence that implementation of same-sex marriage policies reduced adolescent suicide attempts," wrote a team of researchers in the article. According to the Centers for Disease Control and Prevention, studies have shown youth across the LGBTQA continuum are at greater risks of bullying, abuse, violence and suicide than their straight peers.