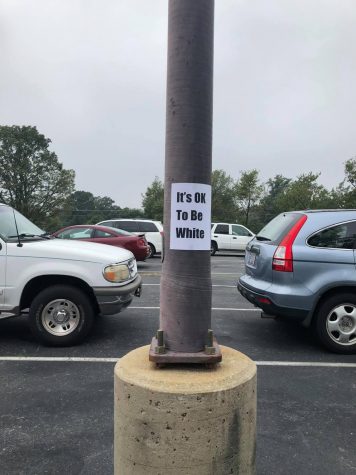 Ramya Krishna, Staff Writer

October 31, 2019
On Sept. 29, junior Connor Potts was parking in the Hendricks lot for their 8:30 a.m. class when they discovered a partially folded-over poster stuck to a lamppost. "I was like, do not tell me that says what I think it says," said Potts. "So I got out of the car. There's a feeling you get...
McCaffrey Blauner & Anthony Harrison, Staff Writers

December 7, 2012
"Dear White Student," read the flyers. Their source: the student organization Students Allied Against Privilege and Supremacy. SAAPS' stated mission is "to attempt to dismantle the systems of privilege and supremacy both internally within all of us and externally on individual (relationships),...