Meredith Brown & Michael MacVane

April 13, 2012
What would you do if you had an injury, but needed to play in a game? Would you sit it out or would you push through the pain and play anyway? For some, the answer might seem obvious. For others, there might be extenuating circumstances that make it nearly impossible to decide what's "right." Kendall...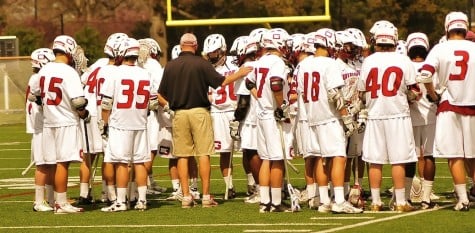 Thomas Deane, Staff Writer

March 20, 2012
Hits, sticks and goals. The fastest sport on two feet is underway for Guilford's mens lacrosse team. Last season, the team finished 9-7, their first winning season and best record since 1992. Under the tutelage of second-year Head Coach Tom Carmean, excitement is at an all-time high. Senior...