Lana Heltzel, Senior Writer

March 28, 2018
Disclaimer: This story is a part of out April Fool's edition, The Goofordian. This story was created by Guilfordian Staff and is not based in fact. Have you ever yearned to attend a college that understands the tortured wretchedness within your heart? Do you wish Guilford's campus was shrouded...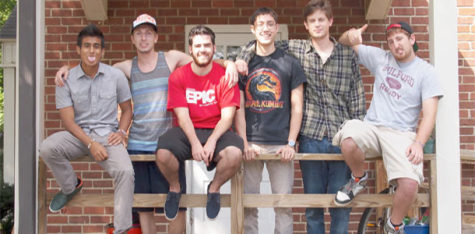 Thomas Deane, Staff Writer

September 21, 2012
Of the four theme houses on campus, one seems to be garnering a lot of attention. For some, attention may be welcomed, but at Campbell House it couldn't come at a worse time. Problems for Campbell House arose from a party at the house on Aug. 31. That night, countless students showed up at the house...