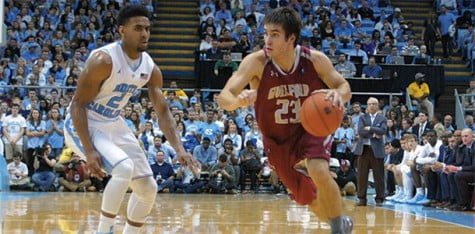 Ian Penny, Executive Copy Editor

November 13, 2015
"Ten feet," says Gene Hackman's character Norman Dale in the 1986 film "Hoosiers." "I think you'll find it's the exact same measurements as our gym back in Hickory." If you ask any student of the game of basketball, you will undoubtedly hear something akin to these words. No matter...
John Kluepfel, Staff Writer

May 10, 2013
Jamal Sampson. Shawne Williams. Rodney White. To those outside of the basketball world, many ask, "Who?" These players are identified as draft busts that never fulfilled their potential upon leaving for the National Basketball Association after their freshman season. In 2005, the NBA Collective...