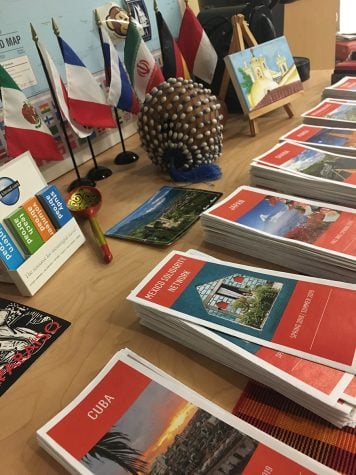 Navya Belavadi, Staff Writer

January 25, 2019
On Jan. 16 from 11:30 a.m. to 3 p.m. the Study Abroad Fair was held in Founders Hall to present students with information about upcoming opportunities to travel around the world for educational opportunities. "We invite our people from all over the country and all over the world to come in and talk...
Navya Belavadi, Staff Writer

December 7, 2018
"New study away courses that represent a range of academic interests and opportunities for students and faculty to collaboratively learn together in unique and distinct ways," read an email sent to Guilford students from the Provost's Office. This is what Guilford's faculty projects to offer...