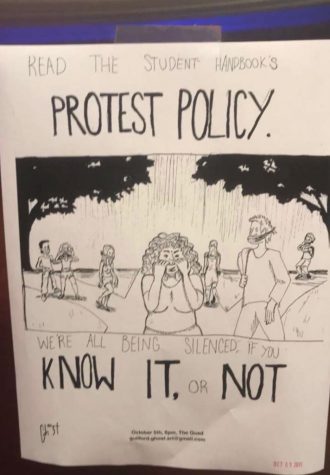 Ramya Krishna, Staff Writer

October 31, 2019
On Oct. 5, Guilford students added photos of a poster that had been disseminated around campus, titled "Read the Student Handbook's Protest Policy," to their Snapchat stories. There was no identifying information except the artists' signature in the bottom left corner (Ghost) and an email address...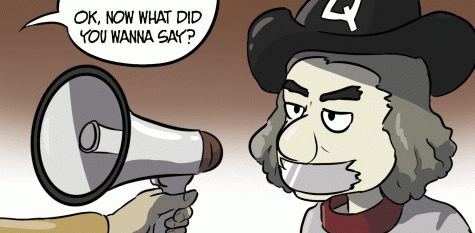 Beatriz Caldas, Editor-in-Chief

March 23, 2018
A few weeks ago, our community received an email from Todd Clark, vice president of student affairs and dean of students. The email was a confirmation of an "approved assembly" for March 14 on the quad of the College. Students wanted to pay respects to the victims of the Stoneman Douglas High School...