Jake Vickers, Staff Writer

December 21, 2019
As the NFL enters its 13th week, we continue to see successful endeavors from teams like the Baltimore Ravens and Seattle Seahawks, both of which have African American quarterbacks. Lamar Jackson, the starting QB for the Ravens, is undoubtedly a top contender for MVP, solidifying himself as one of th...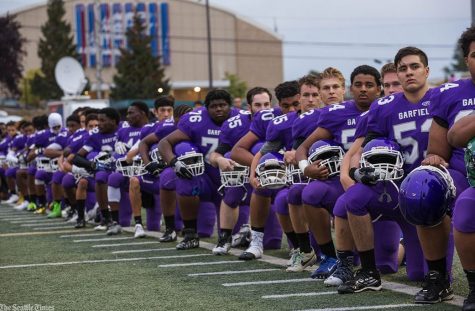 Daequan Fitzgerald, Staff Writer

September 22, 2016
It is not uncommon for professional athletes to take stands against social issues, specifically racial inequality. Women's National Basketball Association stars wore Black Lives Matters t-shirts during warm-ups prior to games. LeBron James, Chris Paul, Carmelo Anthony and Dwyane Wade opened the 2016...