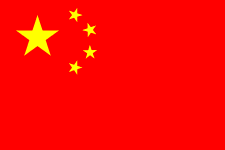 Etsuo Fujita, Staff Writer

February 9, 2018
This week, I would like to share junior Chris Collins' experience in China. Though Japan is very close to China, I have never been to China. So, by interviewing him, I learned interesting facts about the country such as some relating to the culture, people and food, and I got more interested in the...
Christianna Van Dalsen, Staff Writer

September 6, 2013
"It's no secret what's going on in baseball," said former major league baseball player Ken Caminiti. "At least half the players are using steroids." That did not stop MLB community's unanimous gasp in January. Suddenly, everyone associated baseball with its performance-enhancing drug...