Natalie Whitmeyer, Staff Writer

March 15, 2019
A study abroad interest meeting was held for "Prisons in the U.S. and Norway" on Wednesday, Feb. 20 from 5:00 to 5:45 p.m. in King Hall. Professor of Psychology Eva McGuire and Professor of Justice and Policy Studies Sherry Giles will both be leading this trip in hopes of allowing students to gain...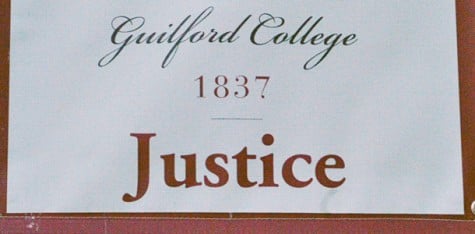 Alexandra Haridopolos, Staff Writer

February 14, 2014
Guilford College seems to be a unique educational institution — one of two private colleges to declare itself "anti-racist" and one of few with a judicial system based on restorative justice. But how do these commitments play out? Without guidance, institutions and their employees may reinforce...