DaeQuan Fitzgerald, Sports Editor

November 3, 2017
A hero, as defined by the Oxford English Dictionary, is "(a person) of superhuman strength, courage, or ability…" but some of the biggest heroes of the Greensboro community are everyday people. Take Don and Kristy Milholin for example. The Milholins began providing bags of food regularly to...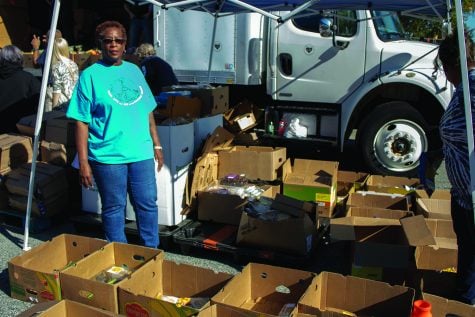 Julia Martins de Sa, Assistant Photo Editor

November 3, 2017
Guilford County, North Carolina has gone from being the most food insecure county in the nation to being the ninth, and organizations like the Out of the Garden project have helped make this jump possible. Diane Davis has been volunteering at Out of the Garden for two years. She is always in charge...