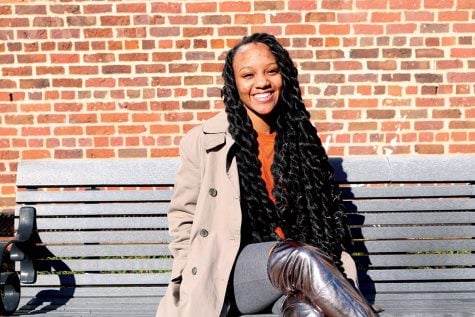 DaeQuan Fitzgerald, Managing Editor

February 2, 2018
Among the seven core values that Guilford holds is diversity, limited not only to the student body, but into athletics as well. In recognition of Black History Month, The Guilfordian will acknowledge the efforts of our African-American student-athletes and their efforts in both their academics and their...
Brittany Murdock, Staff Writer

March 1, 2013
When the women's basketball team ends their practices, they huddle in a circle. Each player and coach is to say one thing about practice. "Good practice, bring it back tomorrow," said sophomore Logan Harden after a recent session. These comments refer to working harder, getting ready for...