Delaney Martin, Staff Writer

November 16, 2018

Filed under In Print, News, Top Stories
On Friday, Nov. 9, Elly Lonon '98 launched her new book, "Amongst the Liberal Elite," at Scuppernong Books in downtown Greensboro. The book follows characters Alex and Michael, a married couple who tours the country after the 2016 presidential elections on a mission to visit the world's largest...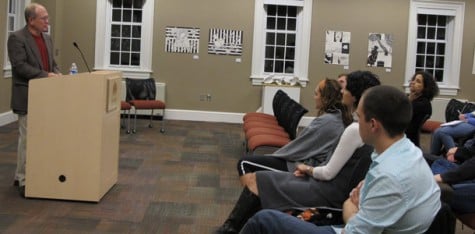 Allison DeBusk, Staff Writer

November 30, 2012

Filed under Features, Top Stories
It's 1917. At a luxurious resort in the North Carolina mountains, local townspeople watch over imprisoned Germans while the hotel manager falls in love with a married woman from New York City. This is the plot of Terry Roberts' first novel, "A Short Time to Stay Here," which was the focus...