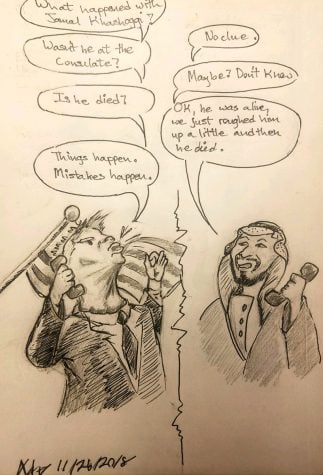 DaeQuan Fitzgerald, Editor-in-Chief

November 30, 2018
"We have nothing to hide." This is what Saudi Crown Prince Mohammed bin Salman told Bloomberg News following last month's murder of journalist Jamal Khashoggi. Prince Mohammed, alongside his brother, who serves as the Saudi Ambassador to Washington, stood by their stance that it was a rogue...
Jamie Luckhaus, Staff Writer

April 5, 2013
"Her laugh comes first to my mind," said Meagan Jolliffe, student success counselor, referring to lacrosse player E'leyna Garcia. Teammates, faculty, friends — they all comment on Garcia's striking personality. On and off the field, she is a star competitor. Junior attacker Garcia leads...