Abe Kenmore, World & Nation Editor

April 3, 2015
Myanmar The government of Myanmar, including President Thein Sein, has agreed to a draft ceasefire after 60 years of fighting with rebel groups, according to Al-Jazeera. Sixteen ethnic groups signed. At least one group, the ethnically Chinese Kokang, was not included in the ceasefire. Some still remai...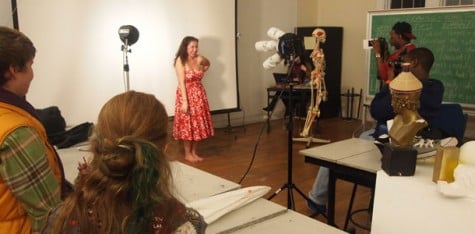 Josh Ballard, Staff Writer

December 7, 2012
A picture is worth a thousand words. If that is the case, then participants wrote a veritable novel at the first annual Photo-thon held by Photo Club. The event took place in Hege-Cox Hall on Sat., Dec. 1 from 9 p.m. until 1 a.m. "Our initial purpose was to provide a space where photographers...