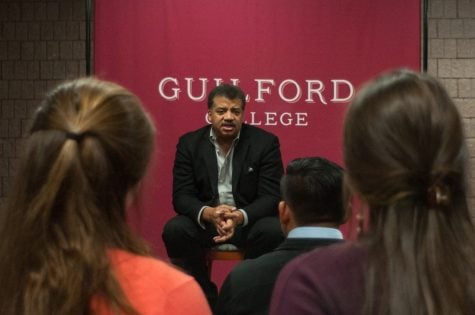 Nicole Zelniker, Editor-in-Chief

February 9, 2017
For a man who has spent his life studying the stars, Neil deGrasse Tyson's Bryan Series event was incredibly down-to-earth. "This is the first time I've ever given a talk in a place that has skyboxes," Tyson joked at the beginning of his talk. "Send me a beer if you get one." Tyson,...
Jordan Smith, Staff Writer

August 31, 2012
Lucas McCrory is a first-year student at Guilford College, a swimmer aiming for the Paralympics of 2016, and a brother of 2012 Olympic bronze medalist Nick McCrory. Having swum for about six years now, McCrory competes and practices in the sport for keeping in shape as well as for enjoyment. "I love...