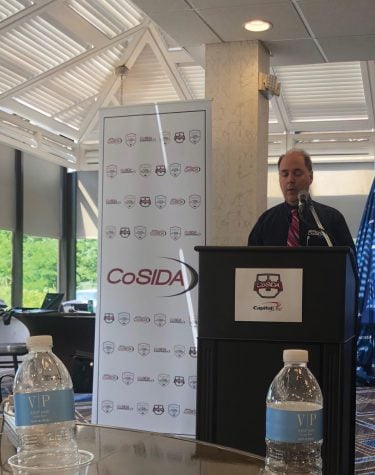 Trey Kawugule, Staff Writer

February 22, 2019
"I was sitting in Dave's office last spring after returning from a mission trip in Texas," said Morgan Tompkins, a junior and member of Guilford's volleyball team. "He asked me about my greatest takeaways from the trip, and it turned into a very personal conversation about life. I mentioned how mu...
Amber Dubois, Staff Writer

October 29, 2018
NBA legend, NY Times best-selling author, and activist are just a few things that describe the second Bryan Series speaker of the academic year. The 7-foot-2-inch NBA all-time leading scorer Kareem Abdul-Jabbar spoke at the Greensboro Coliseum on Tuesday, Oct. 23. Speakers for the Bryan Series are...